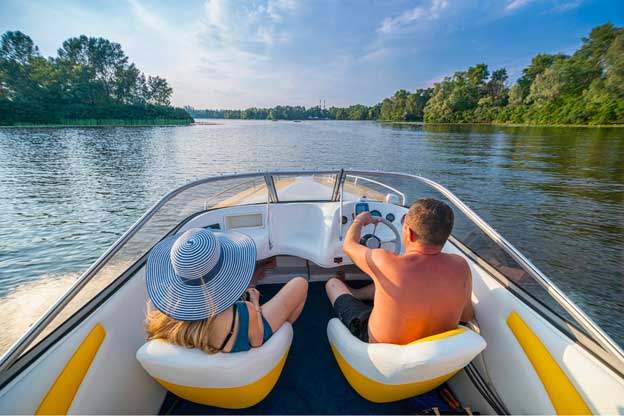 Retreat to Beaver Lake
Although August marks the beginning of summer's end, there is still plenty of warm weather left for a retreat to Beaver Lake. One of the perks to lodging with Can-U-Canoe is the unfettered access you'll have to one of our most treasured assets. The serene tranquility found on Beaver Lake while creating unforgettable memories is hard to find, so it's no surprise that many come here to enjoy the natural beauty that typifies the Arkansas Ozarks. One of the most popular things to do in Eureka Springs is spending time on the water. With such a dynamic assortment of recreational activities, it's not difficult to understand why Can-U-Canoe is considered one of the best destinations for an Arkansas vacation.
Ways to Enjoy the Water on Your Beaver Lake Retreat
With so many local pastimes to choose from, the most challenging factor to consider when planning a stay on Beaver Lake is deciding what to do. Sure, you could laze about in your cabin without a care in the world, but that's probably not why you came here. Spending time on the lake is a quintessential outdoor experience that shouldn't be ignored on your Arkansas vacation. To help give you an idea on how to maximize your time, we came up with some fun ideas to add to your Arkansas vacation itinerary:
Find a sand bar and host a boat party
Go canoeing or kayaking
Have a pontoon picnic
Go snorkeling (Yes, snorkeling!)
Take a lake cruise
Water skiing/tubing
Fishing
Swimming
Beaver Lake Boat Rentals, Canoes, Kayaks, and Cruises
If you don't have a boat available to you, Starkey Marina is roughly 20 minutes away and has an excellent selection of pontoon rentals. If you'd rather take a more physical approach to the water, Riverview Canoe and Kayak have you covered with rental options. Otherwise, if you'd prefer laying back and let someone else be the captain, Belle of the Ozarks has unrivaled lake cruises available, with daily departures starting at 11 a.m.. Finally, if you want a more "in-depth" look at Beaver Lake, C and J Sports offers snorkeling instruction and gear rental.
An Arkansas Vacation in Eureka Springs
The best part about taking a late-summer vacation to the Arkansas Ozarks is that weather remains relatively warm well into the fall. However, no matter what time of the year, Can-U-Canoe is poised to be your home away from home. After browsing our eclectic array of lodging options, feel free to book online, or call 479-253-5966 for more information on how we can accommodate your Arkansas vacation.