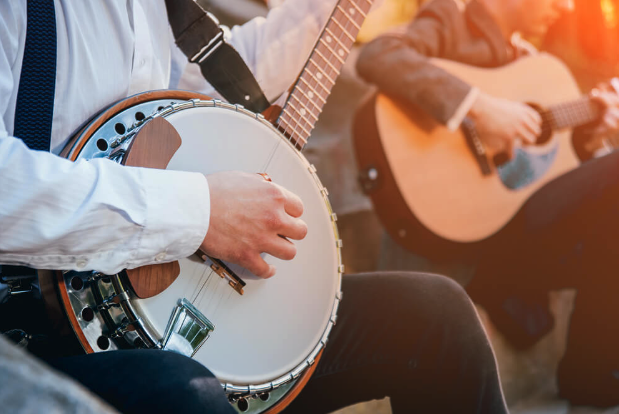 Fall Festivals in Eureka Springs Arkansas
Arkansas fall is right around the corner, and if you are looking for a destination that combines vibrant fall foliage with fun festivals, look no further than Eureka Springs! Celebrate Arkansas fall festivals in the heart of the Ozarks with live music, craft fairs, and Oktoberfest events. Choose Can-U-Canoe Riverview Cabins as your lodging partner and wake up to panoramic views of Inspiration Valley and vibrant foliage along the White River. Plan your getaway around one of these fall festivals in Eureka Springs!
Eureka Springs Oktoberfest
Kick off the fall season during Eureka Springs Oktoberfest at the end of September. Businesses all around town offer a weekend full of German cuisine, locally crafted beer, live music, drink specials, and yodeling contests!
Hillberry Music Festival
Join us for five nights of live Americana, Bluegrass, and funk at the annual Hillberry Music Festival. The festival is hosted at The Farm, nestled in the hills of the Ozarks, offering the perfect setting to listen to music in the heart of nature. You can expect multiple stages, workshops, activities, food, and craft vendors.
Corvette Weekend
One of the largest non-commercial Corvette events occurs every October in Eureka Springs. Bring your vehicle to the Corvette Weekend and enjoy the beautiful autumn scenery of the Ozarks with fellow sports car enthusiasts!
War Eagle Mill Craft Fair
The War Eagle Mill Craft Fair has been a fall tradition in the Ozarks for over 60 years! Discover over 250 vendor booths featuring a wide variety of handcrafted products. This event takes place along the banks of War Eagle Creek, offering a scenic setting for fall shopping.
Eureka Springs Zombie Crawl
Every Halloween weekend, the dead rise and take to the streets during the Eureka Springs Zombie Crawl. This unique event is a parade through downtown Eureka, where participants dress like zombies and "crawl" down the streets. You can also expect live music, vendors, food, and an after-party.
Original Ozark Folk Festival
Head to Eureka Springs for the longest-running Folk Festival in America! The Original Ozark Folk Festival offers two days of free music and art at The Auditorium every November.
Plan Your Arkansas Fall Getaway in Eureka Springs
Plan your getaway around one of the Arkansas fall festivals in Eureka Springs and celebrate the season's splendor with Can-U-Canoe Riverview Cabins. Browse our Eureka Springs cabin rentals and discover the perfect property for your group. Whether you are looking for a romantic one-bedroom cabin or a spacious rental where the whole family can spread out, we have something for everyone!