The Best Of The Holidays In Eureka Springs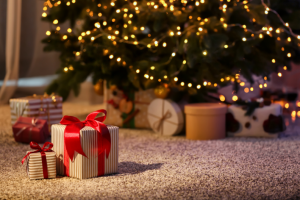 Every holiday season, families near and far look forward to spending time with one another. This next holiday season, give the gift on an unforgettable experience with Christmas in Eureka Springs. When you book one of our Eureka Springs cabins at Can-U-Canoe, you will have the opportunity to create lasting memories with your family during one of the most wonderful times of the year. Discover the holidays will all of the fun holiday Eureka Springs attractions throughout the month of December for a family adventure that you will remember forever.
Wampus Wonderland
When you are looking for the perfectly unique gifts to give to your loved ones, you will surely find it at the Wampus Wonderland Spring Street Night Market. Find all sorts of creations made by CattyWampus Co-Op artists from near and far. Experience a unique holiday event that isn't your typical Santa and Mrs. Claus occasion. Step out of the norm and create a new tradition by attending this festive market of merriment during your stay in our beautiful Can-U-Canoe Eureka Springs cabins.
Parade Of Lights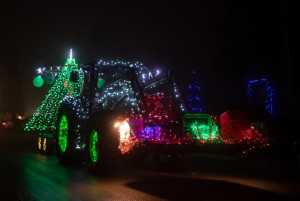 Holiday lights are a staple of the holiday season. From lavishly decorated storefront windows to neighborhoods adorned in twinkling displays, nothing is quite as splendid as a holiday light parade. During your stay at Can-U-Canoe, head downtown for one of the most dazzling Eureka Springs attractions, the Christmas Parade of Lights. Watch as colorful floats make their way down the streets in a spectacular show of lights, music, and fun! Santa and Mrs. Claus will make their way down the streets in Santa's very own sleigh while his helpers dance and pass out treats to spectators.
A Cozy Cabin Holiday Experience
Join in these and many other annual Eureka Springs attractions for a holiday season like never before. Cozy up in one of our beautifully designed Eureka Springs cabins with your family and enjoy the most of the holidays in absolute comfort. Soak in the hot tub while gazing out over the river valley while the kids strategically maneuver a board game in the living room and discover the comforts of home while getting away from it all with the family. This holiday season, destress and enjoy quality time with your loved ones at Can-U-Canoe and create memories together that will last a lifetime.