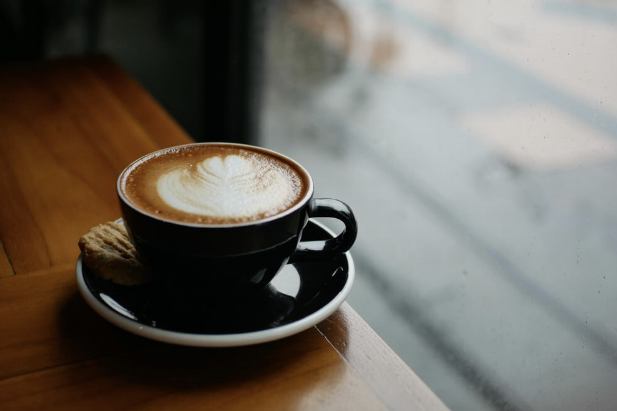 Eureka Springs Coffee Shops
If you are someone who can't start their day without a warm cup of coffee, then you've come to the right place. Stop at a Eureka Springs coffee shop during your Arkansas vacation for the best way to kick off a day of activities. Whether you want to tour winding caverns or explore the fascinating history downtown, you might need some caffeine to get you going. 
We offer beautiful Riverview cabins just six miles from downtown Eureka Springs. Stay with us at Can-U-Canoe and enjoy all the conveniences of home during your getaway. Wake up with incredible views of the Ozark Mountains and start your day off right at a Eureka Springs coffee shop.
Eureka Springs Coffee House
Eureka Springs Coffee House is a family-owned business serving locally roasted coffee in the historic downtown. Begin your day with a house coffee, cappuccino, cold brew, latte, or frozen frappe. Spice up your morning coffee with a unique flavor such as lavender, coconut, or Mexican chile. Eureka Springs Coffee House also serves traditional breakfast items so you can pair your coffee with a hearty breakfast.
Bean Me Up
Bean Me Up is a favorite Eureka Springs coffee shop among locals and tourists alike. Make a quick stop at the drive-thru location for some of the best coffee in town. Try one of their signature lattes, such as the sunrise latte, a dark chocolate espresso made with a hint of orange. They also have baked goods and bagels available for a light breakfast option. 

BREWS
BREWS has something for everyone visiting Eureka Springs. They, of course, serve coffee but the real highlight of BREWS is the feeling of community you get when you stay awhile for a drink. They describe themselves as "Eureka Springs living room," a place where everyone can unwind while enjoying great brews! BREWS also offers craft beer and sandwiches if you want to stop here for lunch or dinner instead.
Eureka Springs Cabins with a View
Stay with us at Can-U-Canoe and enjoy the rustic charm of our cabins during your vacation in Eureka Springs. Enjoy your morning coffee on the deck, or check out a Eureka Springs coffee shop instead. If you are looking for activities in the area, then check out our blog page. Our cabins are the perfect way to begin and end each day in Eureka Springs. The wood-burning fireplaces and Jacuzzi whirlpools are excellent ways to relax after a long day of exploring everything Eureka has to offer. Find your perfect Ozark cabin today and join us for a memorable Arkansas vacation.