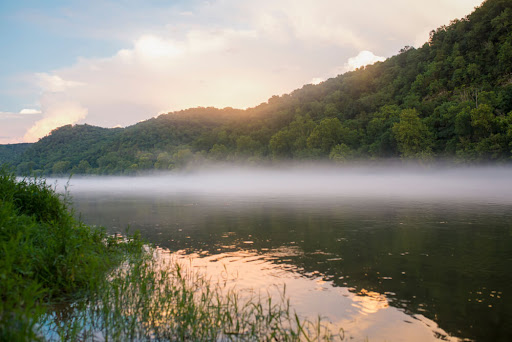 Enjoy Arkansas' White River
Winding approximately 720 miles through the Ozark Mountains in Arkansas, the White River is renowned for its legendary trout fishing. Fishing is just the beginning; the White River in Arkansas is a hub for fun on the water, from canoeing to boating. Can-U-Canoe offers fantastic cabins nestled on a scenic bluff above the White River so that you can easily access fun river activities. Read on to discover all the things you can do on the White River near Eureka Springs this summer!
Fishing the White River
The White River is a paradise for anglers visiting Arkansas. The river is internationally known for its premier trout and fly fishing. The most common trout species, anglers, catch rainbow, brown, cutthroat, and brook trout. The section of the river below Beaver Dam is the best place to start your fishing adventure in Eureka Springs. 
If you are looking for guided fishing on the White River, consider a trip with Ryan's White River Guide Service. Join Ryan for a four-hour fishing trip in the Ozarks!
Float the White River
The White River offers calm waters perfect for relaxing floats on the water for all ages. Float Eureka offers shuttled float trips on the river that begin at the boat ramp by Beaver Dam and end at the Houseman Access. The float trips last around four hours and are available on kayaks or canoes.
Boating in the Ozarks
If you are bringing your boat to Eureka Springs and are looking for boat launching areas on the White River, then you've come to the right place! There are two public boat launching areas on the White River near our cabins. The Houseman Access is found on Highway 62, and the Bertrand Access is located ½ mile west of the White River Bridge. The latter launch offers a local favorite for trout fishing at Parker's Bottom.
White River Arkansas Cabins Rentals
Stay with us at Can-U-Canoe and enjoy panoramic views of the White River in Arkansas from the comfort of your cabin. We offer cozy one-bedroom Eureka Springs cabins for couples and spacious three-bedroom cabins perfect for families. And if you are looking for a bit of luxury in the Ozarks, stay at one of our Eureka Springs suites instead. If you have questions about our White River cabins, please call us at 479-253-5966.