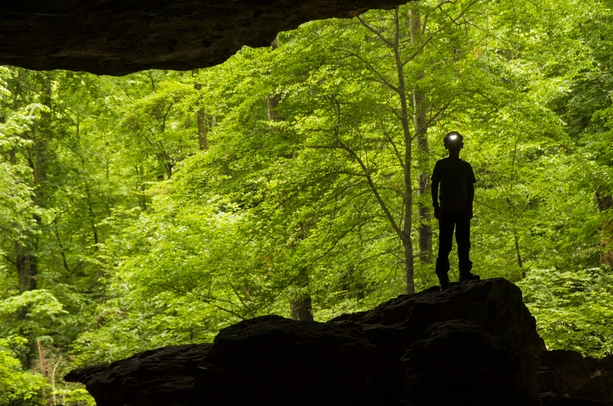 Top 4 Cave Tours in Arkansas
Are you ready for an Indiana Jones adventure? When you visit Eureka Springs, outdoor adventures are around every corner. Some of the best Eureka Springs attractions are underground; four of the most impressive caves in Arkansas are in our town. So when you stay at Can-U-Canoe Riverview Cabins, you can explore these mysterious caverns and search for undiscovered parts of the world. Check out these cave tours in Arkansas for your next vacation.
Eureka Springs Caves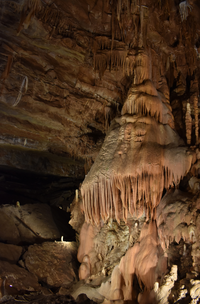 War Eagle Cavern is the most visited show cave in northwest Arkansas. It offers several different activities to suit any visitor, including traditional cave tours, wild cave tours, and activities for children. The entrance is right off the shores of Beaver Lake, and you'll have a guide for both of these cave tours in Arkansas. However, the wild cave tour is much more challenging and messy—perfect for adventure seekers. You can also try your hand at mining in Arkansas by panning for semi-precious gems from the War Eagle Mining Company!
Mystic Caverns offers similar activities to War Eagle Cavern, but there are two caves to explore. Mystic Cavern was discovered over 100 years before Crystal Dome, but both caverns are full of spectacular formations and are exciting outdoor adventures. With only one trip from your Can-U-Canoe cabin, you get two cave tours in Arkansas! You can also experience mining in Arkansas at this location. Mystic Caverns is definitely one of the top Eureka Springs attractions.
Onyx Cave is one of the most unique cave tours in Arkansas because it has so many other outdoor adventures for you to try. In addition to being one of the oldest Eureka Springs caves, Onyx Cave has axe throwing and snow cones. Practice your aim before delving beneath the Earth's surface. And treat yourself to something sweet after your voyage.
Cabins and Cave Tours in Arkansas
There are endless opportunities for excitement here in Eureka Springs, and Can-U-Canoe Riverview Cabins are at the heart of it all. Head out and traverse our city, then return to your comfortable cabin for a well-deserved rest. Call 479-253-5966 to schedule your real-life action movie scene.