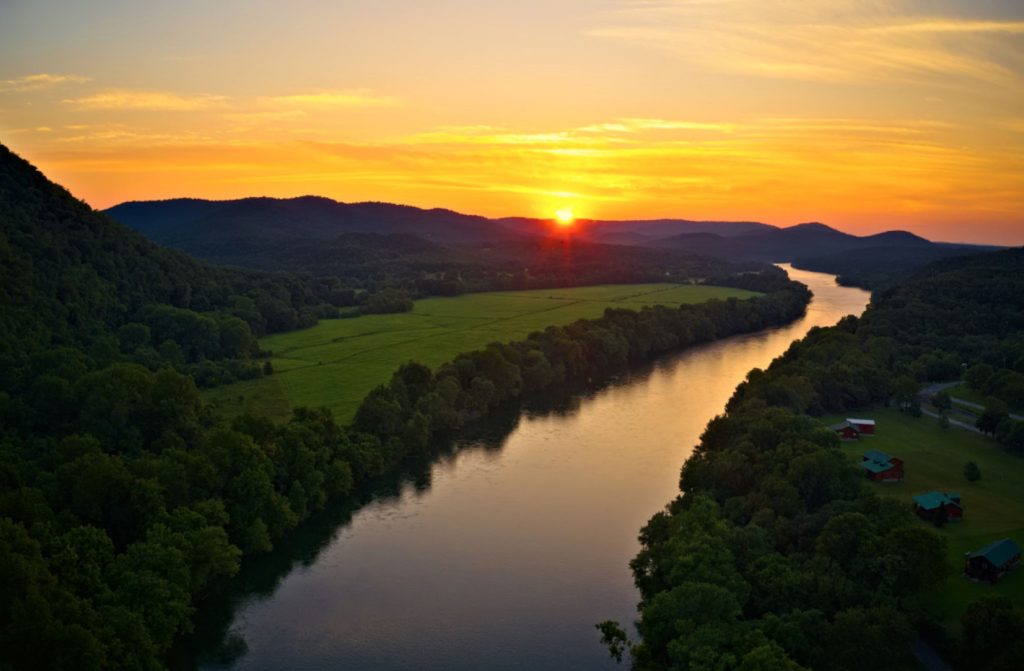 Fishing in Arkansas
Water is a primary characteristic when describing the Ozarks to someone who has never been here. From tales of magical waters to stories told by those returning from this majestic region, water plays a pivotal role in creating a sense of place in Eureka Springs, Arkansas. As such, fishing is a dominant water sport enjoyed by those who live in and travel to the area. Two of our favorite and most convenient places for fishing in Eureka Springs are Beaver Lake and the White River.
There is plenty of fish to be had while fishing in Eureka Springs; however, there are a couple of prerequisites that can increase your chances of taking home a wall-mounter. First, it would be beneficial to look into hiring an Arkansas fishing guide. Hosanna Hills Fishing and Busch Mountain Fishing Guide are both excellent options near Eureka Springs. Secondly, if you don't have one or don't plan on fishing from shore, you'll need to rent a boat. Starkey Marina has you covered for boat rental and slip rental.
Fishing on Beaver Lake
Created by the damming of the White River, with approximately 28,000 acres of crystal clear water, it's no wonder that Beaver Lake has become a popular destination for avid anglers and boating enthusiasts alike. Thankfully, the Army Corp of Engineers took advantage of Beaver Lake's natural beauty and created several recreational facilities around it. Patrons can stop at a landing for lunch at one of the 12 parks that offer picnic tables, shelters, restrooms, and other amenities. The most prominent fish species are striped, large, and smallmouth bass, crappie, and walleye.
Fishing on the White River
Below the Beaver Lake Dam is the renowned White River. This scenic waterway stays about 52 degrees and creates an oxygen-rich habitat for many of the young insects that are fed on by various fish species. Both wading and boating have produced record-breaking bounties, and even if you aren't continuously pulling fish off, you'll be surrounded by a whimsical mountain forest that exemplifies the Ozarks. Rainbow, brown, and cutthroat trout are highly sought after, but there is also a sizable population of bass, walleye, catfish, crappie, perch, and bluegill.
Eureka Springs Cabins from Can-U-Canoe
Fishing in Eureka Springs is something every hardcore angler should taste. Whether you're targeting monster bass on Beaver Lake or hoping to limit out on White River trout, book your stay at one of our Eureka Springs cabins today! Fishing season happens year-round in the Ozarks, but it's best to start planning early. Call us at 479-253-5966 to find out how Can-U-Canoe can help you experience fishing in Arkansas!