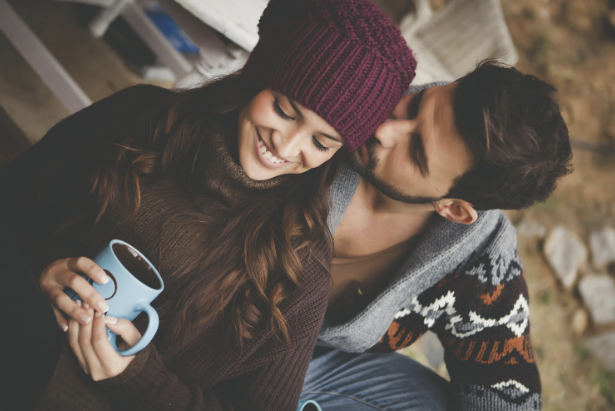 A Romantic Getaway in Arkansas' Ozarks
By now, most people around the country are well into winter. The days are shorter, and the temperatures are still dropping, making us yearn for the bright sunny days of spring. However, one silver lining brought on by the coldest part of the year is how we tend to cuddle up and spend more time with our special someone. It's no wonder that February is the perfect month to celebrate love! Soon enough, the birds will start chirping, and the flowers will bloom, but in the meantime, Can-U-Canoe invites you to experience a romantic getaway in Arkansas. 

Romantic Cabins in Eureka Springs
Whether you are newly engaged or have been celebrating your love for decades, a romantic getaway in Arkansas promises to be a unique experience for you to explore a new place and your undying affection. In the heart of the Arkansas Ozarks, Can-U-Canoe boasts an impressive collection of vacation cabins exemplifying intimacy, seclusion, and tranquility. The picturesque vistas and fresh mountain air will undoubtedly set the mood for adoration and passion, so it's up to you and your partner to maximize your efforts! Nurturing your relationship every day is essential, but it's also important to go above and beyond common expectations by doing something extraordinary. Rustic charm and a dash of southern hospitality are the key ingredients to a romantic getaway in Arkansas, so here are a few suggestions on how to spend your time.

7 Ways to Enjoy Your Romantic Getaway in Arkansas
The Historic Springs scattered throughout our region still flow from the hillsides. One of the most prominent, Basin Spring, is located in the heart of Eureka Springs. See if you and your partner can find them all while giving yourself a brief history lesson.
Enjoy the scenery around Eureka Springs and the White River. The nice part about winter in Arkansas is that it doesn't get too cold for adventure!
A couples spa experience is an ideal way to ignite the flames of passion while practicing gratitude for each other's company. There are many spa options to choose from, and many of them will be willing to make house calls to your cabin!
Keels Creek Winery has an unrivaled wine tasting experience that is sure to help release your inhibitions. Be sure to take back a few party favors to enjoy later on your Ozark Mountain retreat.
Take a trip to Sweet's Fudge Kitchen or Two Dumb Dames Fudge Factory for something to enjoy with your wine.
Have an intimate dinner in the comfort of your home away from home supplied by Chef Tracy.
Cuddle up next to a fireplace and soak in a hot tub or Jacuzzi in one of our romantic Ozark mountain cabins.
Ozark Mountain Cabins on the White River
Nestled at 550 feet above the famous White River, Can-U-Canoe is poised to give you an unforgettable romantic getaway in Arkansas. You'll enjoy panoramic views from the comfort of a spacious living room or outdoor deck, making you feel as though you are on top of the world with none other than your partner in crime at your side. For more information about our other amenities or to reserve your lodging, please reach out to us online or call 479-253-5966.