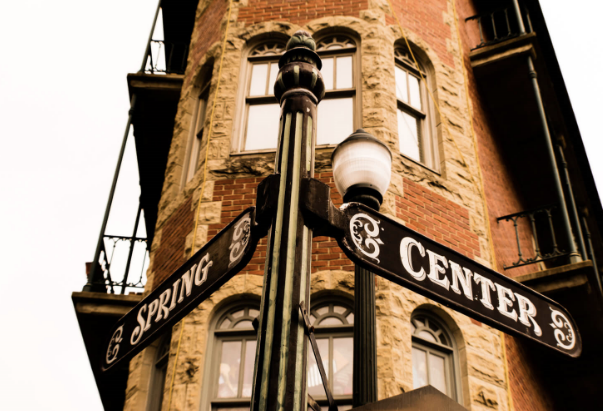 Things to Do in Eureka Springs
Although winter is reasonably mild in the Arkansas Ozarks, many of us are yearning for longer, warmer days filled with sunshine and smiles. Now that we're on the home stretch, it will only be a matter of weeks—or possibly days before spring is in full swing, lending itself to blossoming flowers and a bevy of outdoor activities. To prepare for the changing season, the staff at Can-U-Canoe, just outside of Eureka Springs, has been busy taking reservations and ensuring everything is in order. There will be plenty of things to do in Eureka Springs to kick off the warmer months, and Can-U-Canoe is here to point you in the right direction and make sure you make the most of your Arkansas spring break. It's not always easy to decide the best way to shake off winter, but the Arkansas Ozarks is just the place to do it!

3 Unique Things to Do in Eureka Springs
With so many unique things to do in Eureka Springs and the surrounding area, it's no surprise that many people of all ages—not just college students—find our beloved location to be a place worth revisiting for spring break. To help acquaint you with some of the must-try experiences found in our neck of the woods, we created a shortlist of fun activities for you to consider for your upcoming retreat.
Take Boat Cruise on Beaver Lake
Belle of the Ozarks offers a one-hour and fifteen-minute cruise around Beaver Lake that showcases its iconic shoreline, a pristine island wilderness area, and various historical and scientific points of interest. Gliding along the crystal clear waters aboard a spacious pontoon boat, you'll come across a wildlife sanctuary, a Native American burial ground, and underwater caves, all covered on this interpretive tour. Belle of the Ozarks runs daily from May to October.
Visit the Historic Downtown
One of the best parts about visiting Eureka Springs is the ease with which you can navigate its downtown. As the only city in the United States with an entire business district listed on the National Register of Historic Places, you'll find Eureka Springs' old-world charm well intact as you walk by various shops adorned with an eclectic array of architecture. Main Street is where you'll find a plethora of shops, galleries, and eateries, but be sure to walk off the beaten path into some of the most interesting neighborhoods in the Arkansas Ozarks. If you get too tired from walking, you can always go on a tram tour.
Go Spelunking
Anyone who has spent time in the Arkansas Ozarks knows there is a gamut of natural wonders to be found. Beneath the sprawling forests and sparkling waters is another type of wilderness waiting for exploration. War Eagle Cavern, on Beaver Lake, is halfway between Eureka Springs and Rogers and provides a standard cave tour. Cosmic Cavern, just 20 miles east of Eureka Springs, maybe the region's most gorgeous grotto and features an underground lake. Finally, Onyx Cave Park offers a 30-minute radio-guided tour just seven miles from downtown.
Eureka Springs Cabins in the Arkansas Ozarks
Finding things to do in Eureka Springs isn't too difficult, but deciding on what to do is when you may find yourself facing a tough choice, especially if you'll only be here for a weekend. However, one thing remains certain. Can-U-Canoe is here to provide a memorable lodging experience as you explore the Arkansas Ozarks this spring break. Please continue to browse our website for more information or call 479-253-5966 today!