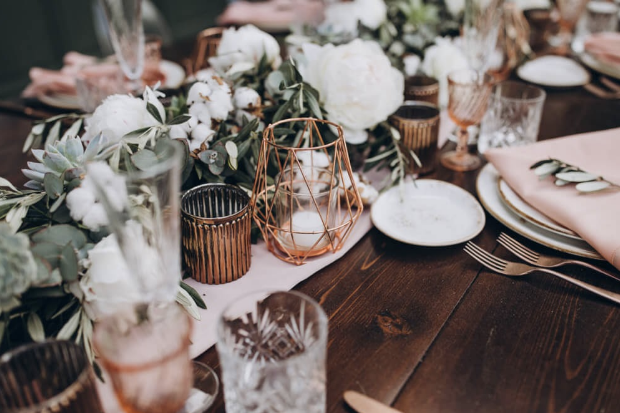 Eureka Springs Weddings
This past year has seriously impacted our ability to gather for large events like weddings. But, with things finally starting to return to normal, it's once again realistic to begin planning for your big day. Get married in beautiful Eureka Springs at the Riverview Wedding Chapel. This unique location offers panoramic views of the Ozarks and White River. The wooded surroundings are the perfect place to snap pictures before you say, "I do." After your wedding, stay in our private and romantic cabins at Can-U-Canoe. So start planning your Eureka Springs wedding with us today!
Elopements For Two
If you are looking for a private wedding venue for just the two of you, look no further than Eureka Springs Riverview Wedding Chapel. Choose between ceremony only, ceremony with the photographer, or the complete package. You can even choose to get married in your Can-U-Canoe cabin; the minister and photographer can come directly to you. Make your private elopement a breeze when you plan your wedding with us.
Intimate Elopements
We also offer options for weddings with up to 60 guests. Share your special day with friends and family at our rustic wedding venue. Choose the complete wedding package, which includes music as you walk down the aisle, table decorations, and a scenic location for photographs. We would love to work with you to plan your ideal wedding. Check out information and pictures from other weddings here.
Secluded Romantic Lodging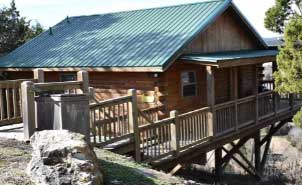 Private cabins and suites with Can-U-Canoe provide a cozy place to relax on your honeymoon. Take in the views of the White River and the rolling hills of the Ozarks. All of our cabins feature amenities of fireplaces, fully equipped kitchens, jacuzzi whirlpools, washer and dryer, and decks to take in the incredible views!
The Bear's Den: This luxury cabin for two is excellent lodging for your Eureka Springs wedding. Enjoy the sunset from the deck or stargaze from the outdoor hot tub. The Bear's Den gives off that classic cabin feels and is a cozy place to end your special day.
Happy Our: We also offer suites for honeymooners looking for a cabin with a more luxurious feel. The view of the White River and Inspiration Valley is incredible from the deck at this cabin. This romantic cabin is the ideal option for honeymooners!
Our Eureka Springs cabins at Can-U-Canoe are the perfect place to stay during your big day. Browse all of our cabins and suites to find the best lodging for your big day. If you have any questions about planning your wedding with us or lodging, call us at 479-253-5966.