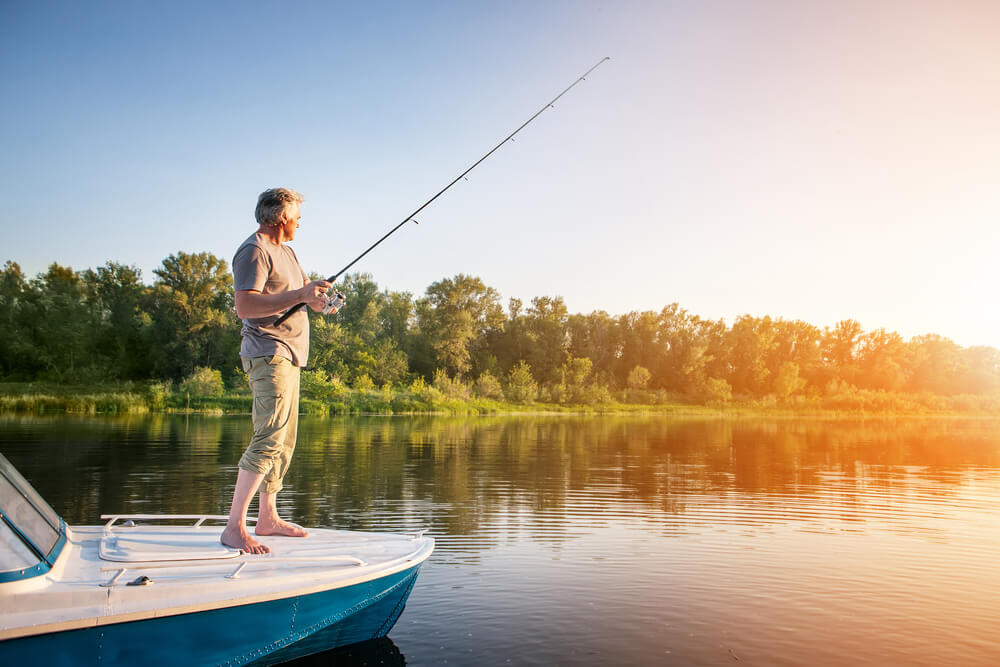 Summer Vacation in Eureka Springs
Are you searching for an Arkansas vacation where you can spend your summer days outside? If you've answered yes to this question and then consider planning your Arkansas summer vacation in Eureka Springs. Our charming town is nestled in the Ozark Mountains and is surrounded by rivers and lakes that offer endless outdoor adventures. Can-U-Canoe provides riverview cabins near activities like fishing, boating, paddling, river floats, and hiking. Experience the natural beauty of the Ozarks this summer with these Eureka Springs activities:
Things to Do in Eureka Springs During the Summer
Outdoor lovers will be in paradise exploring the natural wonders of Eureka Springs. Explore everything Beaver Lake and the White River have to offer with exciting water activities. Here are a few of our favorite ways to play on the water this summer!
Paddling the White River & Beaver Lake
Beaver Lake and the White River offer pristine conditions for fun water activities. Kayaking, canoeing, and stand-up paddleboarding are some of the most popular summer experiences on the water. Stop at Float Eureka to pick up your watercraft rentals in Eureka Springs.
White River Floats
Canoe and kayak floats on the White River are quintessential activities for Arkansas summers! The cool water meanders at a slow pace, ideal for a relaxing day on the water. Book your float with Riverview Resort and choose from a five or eight-mile trip.
Fishing & Boating
White River and Beaver Lake offer world-class fishing for your Arkansas summer vacation. Fish for rainbow, brown, and cutthroat trout in White River. And for record-breaking stripers, bass, walleye, catfish, and crappie, spend an afternoon on Beaver Lake. Rent a boat from Starkey Marina and fish independently, or join a guided fishing experience. Hosanna Hills and Busch Mountain Fishing offer fantastic guided trips.
Hiking & Biking
There are plenty of adventures in Eureka Springs that are not on the water. Explore the Ozarks on the scenic hiking and mountain biking trails. Lake Leatherwood City Park is an excellent spot to enjoy the solitude of the Ozarks with a leisurely hike or bike. You can also enjoy 20 miles of trails suitable for all skill levels at the Great Passion Play Trails.
Your Perfect Arkansas Summer Vacation Awaits!
Spend your Arkansas summer vacation in the heart of nature with Can-U-Canoe. Our Eureka Springs cabins provide guests with fabulous views and full-featured amenities to give you the Ozark mountain vacation of a lifetime. Stay in one of our Eureka Springs cabins nestled in the bluffs above White River. We invite you to spend your summer together in our Northwest Arkansas oasis.