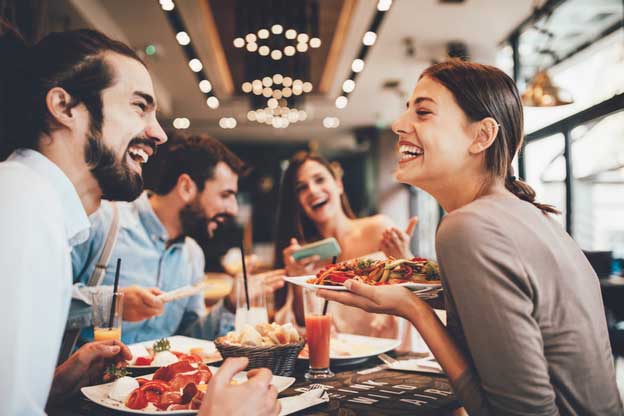 Top 5 Eureka Springs Restaurants
When you take a vacation, you'll see new sights, experience new things, and taste new foods. The Can-U-Canoe riverview cabins will be your home away from home, and your cabin kitchen is the perfect place to whip up a home-cooked meal. However, there are countless incredible Eureka Springs restaurants for you to try. So before, during, or after your day of outdoor adventure in Arkansas, grab a bite to eat at the best restaurants in Eureka Springs. These are our top five picks.
Le Stick Nouveau | Fine Eureka Springs Dining
In downtown Eureka Springs is Le Stick Nouveau. It's the place to go for an upscale Eureka Springs dining experience. Choose from options like a lobster mac and cheese pot pie, chicken cordon bleu, and escargot. You're guaranteed to try something unique and leave feeling full and satisfied.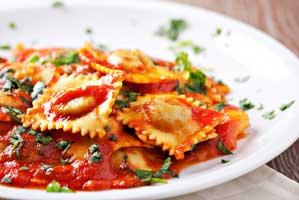 Ermilio's | Italian Restaurants in Eureka Springs
Award-winning Ermilio's Italian Home Cooking is one of the best restaurants in Eureka Springs, AR. They offer delicious comfort food, such as pasta, pesto bread rounds, pasta, stuffed mushrooms, and pasta. When it comes to Italian restaurants in Eureka Springs, the home cooking at Ermilio's is unmatched. That personal touch is what makes it one of the best Eureka Springs restaurants. Bring your leftovers home to Can-U-Canoe and heat them up for lunch the next day.
Grotto Wood-Fired Grill and Wine Cave
Grotto Wood-Fired Grill and Wine Cave has more than a menu of tasty food—it's an experience that engages all your senses. From the moment you set foot through the door, you're greeted with unique sights and smells, such as an open rock wall. Our community is full of caves to explore, and the restaurants in Eureka Springs, AR, are no exception.
Nibbles Eatery | Eureka Springs Food
Nibbles Eatery is the place to go for a light meal and some good coffee. They are one of the best restaurants in Eureka Springs for breakfast or lunch. You'll find decadent soups, gourmet sandwiches, energizing salads, and plenty of sweet treats. It's quick and casual and just right for fueling up as you explore everything downtown Eureka Springs has to offer.
The Stone House | Eureka Springs Restaurant & Wine Bar
The Stone House is a classy spot to sip wine with perfectly paired foods. Munch on cheese, meats, olives, and more Eureka Springs food as you drink the best wine in Arkansas. It's a romantic date idea, but it's also an excellent place to gather with a group of friends and split a bottle. With low lighting and friendly staff, you'll never feel more relaxed!
High-Quality Eureka Springs Restaurants and Cabins
Eureka Springs offers the best of the best. Can-U-Canoe Riverview Cabins' accommodations have elegant decor and modern amenities. The local Eureka Springs restaurants have exquisite foods and beverages. You'll dine well and sleep even better throughout your visit. Call 479-253-5966 to book your stay today!