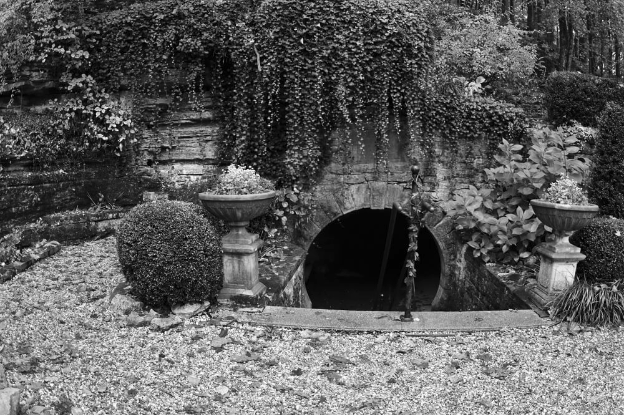 Eureka Springs Tram Tours
Spring is here, and Eureka Springs Tram Tours is back for another year of fun and educational trips around the city! Reserve your ticket and learn about our mountain town's fascinating history with fantastic local tour guides. Choose Can-U-Canoe to host your vacation in Eureka Springs, and plan your Ozark getaway today!
About Eureka Springs Tram Tours
Eureka Springs Tram Tours offers trips from March through November at 1:00 pm and 3:00 pm. Tours during March and November are weather dependent. Tours are 90 minutes in an open-air tram through the Historic District. They are narrated by well-trained local guides who are there to narrate the history and share fun stories! 
Tours depart from West Van Buren Street's Park and Ride/ Visitors Center. Book your tickets online and experience an insider's look at our historic Ozark town!
What Will I See on the Tour?
A day with Eureka Springs Tram Tours is a fun and educational experience for the whole family. The tour passes hundreds of historic homes with Victorian-style architecture and the healing springs that put Eureka on the map. The tour makes two stops including:
1886 Crescent Hotel: Known as America's Most Haunted Hotel, the Crescent Hotel has a long and storied history in Eureka Springs. The tour stops here for around 20 minutes for tourists to check out the hotel and learn about its history.
Grotto Spring: The tour briefly stops at Grotto Spring, a historic underground spring known for its healing waters.
Other Eureka Springs Tours
Discover the unique nooks and crannies of the city during the Downtown-N-Underground tour. This tour is an excellent way to learn about the history, folklore, and colorful characters that made Eureka Springs what it is today.
If you are a fan of the supernatural, sign up for the Haunted Eureka Springs walking tour. This 90-minute tour will take you to the most haunted spots downtown, including the Underground tunnels.
Cabins in Eureka Springs for an Ozark Getaway
After learning about the city's storied past on the Eureka Springs Tram Tours, return to your cabin with Can-U-Canoe. Our cabins are less than six miles from downtown Eureka Springs and offer the perfect retreat for anything from romantic getaways to family reunions. Browse our Eureka Springs vacation rentals and plan your Ozark getaway today!